Special exhibition "Gestures – past, present, future"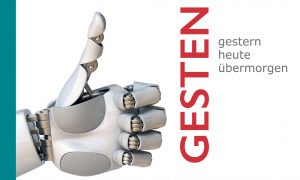 In Germany, a thumbs-up signals appreciation or agreement, with our hands, we imitate objects and how we interact with them. Our hands accompany our words and are a crucial part of everyday communication. In an increasingly technologized world, gestures revolutionize how we deal with vehicles, computers, household devices and games consoles. The exhibition "Gestures – past, present, future" showcases the dynamic world of gestures and its diverse references to current cultural and technical developments and processes of change.
A scientific cooperation between the Technical University Chemnitz (www.manuact.org), the Ars Electronica Futurelab (Linz) and the Saxon Museum of Industry. 
---
"Hände, Dinge, Gesten" – scientific symposium on the special exhibition "Gestures – in the past, present, and future"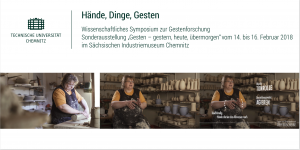 ---
"Mit den Händen sprechen" lecture series at the Staatlichen Museum für Archäologie Chemnitz (smac)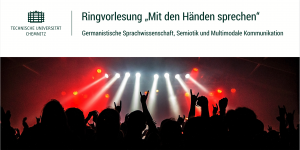 Winter term 2015/2016 lecture series  (together with Ellen Fricke).
---
Do you understand the gesture? – Lecture at the "Open University"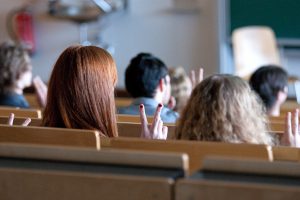 When we speak, we speak not only with our mouth, but also with our hands. What do gestures mean? What do they refer to? What is their relation with speech? What kinds of communicative tasks do they fulfill and what types of intercultural differences can we see? We invite you to look at movement of the hands from a linguistic perspective.
Since 2013, lecture at the "open university" at the TU-Chemnitz