Gesten – gestern, heute, übermorgen. Vom Forschungsprojekt zur Ausstellung. Edited by Ellen Fricke and Jana Bressem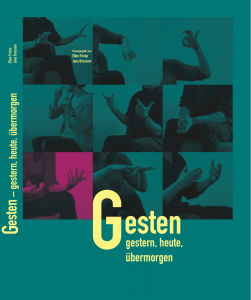 A publication between catalogue, art, and science. From different perspectives the book presents a tour trough the special exhibition. Articles, interviews, and foto documentations put the exhibits into the context of research and esthetic reflection and aim to initiative a social discourse about the world of tomorrow and the day after.
With the following contributions by me:
The book is available here as an epub.
A complete list of my publications can be found here.