For many years I'm offering trainings and courses on the relation between language, gestures, and our body in communication and interaction. My courses range from applied topics, such as the relevance of gestures and bodily movements in de-escalation, to methodological approaches in analyzing gestures. Scientists, teachers, and everyone interested in communication and interaction is welcomed.
Ohne Worte "sprechen" – Die Rolle des Körpers in der Kommunikation
2.12.2019 Workshop "Communication and conflict resolution" at the police in Eichstätt
Stimme, Körper, Affekt – Neuere Erkenntnisse der Kommunikationsforschung für polizeiliche Einsatzsituationen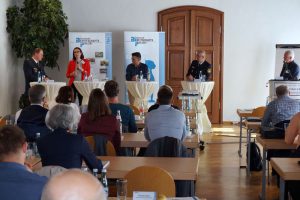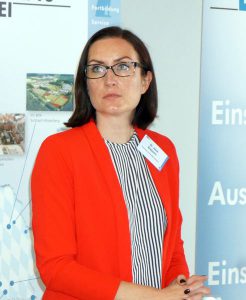 pictures from the discussion round (pictures: Albin Muff)
09. Oktober 2018, workshop for police and social scientists "Deeskalation durch Kommunikation: Konzepte zur polizeilichen Aus- und Fortbildung", at the police in Bamberg
More information can be found in the program.
Gesten zwischen Konvention und Spontanität: Sprachliche Multimodalität aus kognitiv-linguistischer Perspektive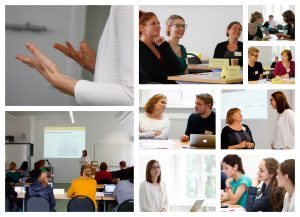 A complete list of trainings can be found here.
References: